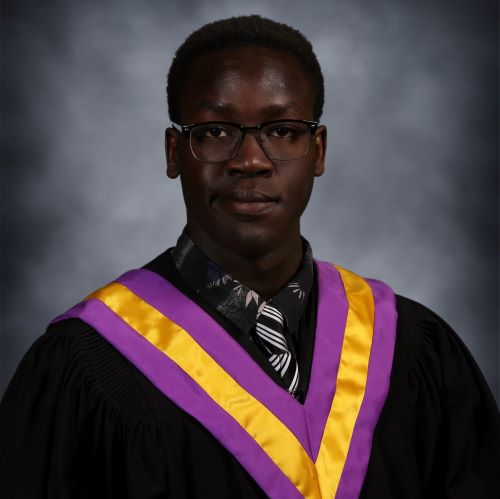 "This scholarship represents the kindness humanity has to offer, and in fact dreams are more than just fantasy. Many of you reading this have many goals and aspirations that may seem impossible to others, but you have continued to strive towards your goals. The barriers I have faced of being the ridicule of those who presume my dreams impossible or unrealistic, and have been continuously asked about my financial situation. The barrier of financial support is something that stands in my way, but that does not discourage me from the dream I have wanted to achieve so badly for so long. The kindness of this world is what the scholarship means to me, because not only myself, but someone else believes in my aspirations enough to support them to the extent of this generous scholarship."
2020 UPDATE FROM GEORGE:
"This has been pretty hectic in terms of schooling and adjusting to life with this entire pandemic. The first year experience in general is very challenging on its own. The addition of engineering definitely made it a headache, but nonetheless it was a pretty great experience. The late nights studying with friends was strangely stressful and calming at the same time, overall it was something that forced me to grow. I'm glad to hear the progress made on the Youtube channel.
The messages I have for the new recipient are the following:
**Post-secondary will be a tough and heart breaking experience at times but it will have its upsides no matter how small they may seem to failures.
**You must learn from the small failures because they can help avoid the big failures that hurt more.
**Friends are that cushioning blow, make sure the ones you surround yourself with are ones who want to succeed not drag you down.
**Have fun when you get the opportunity, because if you let them slip post-secondary is not enjoyable at all."