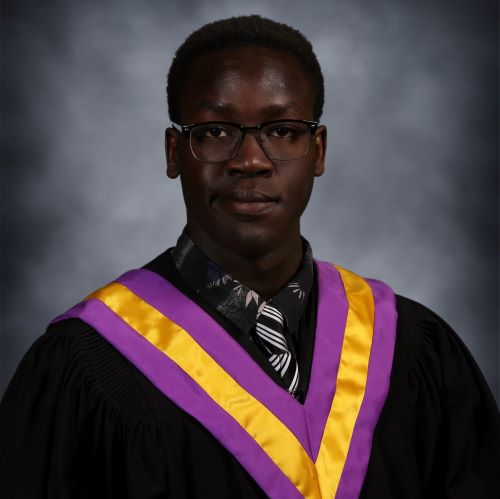 THANK YOU! IT'S BECAUSE OF YOU! WE PRESENT THE LEROY WARDEN AND ASSOCIATES SCHOLARSHIP 2019 RECIPIENT
We thank you for your support! Referrals to your friends and family have given us the outlet to assist a student each year in realizing their dream for further education and attaining their career. We love being able to see changes in their lives and follow their success. Stay tuned for updates on future winners and past recipient stories so you can follow along with their successes!
Congratulations George on all your hard work and becoming the 2019 recipient of The LeRoy Warden & Associates Scholarship! George is evidence that you are able to set your own path on life and if you remain true, dedicated and willing to put in the hard work needed, it can be successfully achieved.
George writes:
This scholarship represents the kindness humanity has to offer, and in fact dreams are more than just fantasy. Many of you reading this have many goals and aspirations that may seem impossible to others, but you have continued to strive towards your goals. The barriers I have faced of being the ridicule of those who presume my dreams impossible or unrealistic, and have been continuously asked about my financial situation. The barrier of financial support is something that stands in my way, but that does not discourage me from the dream I have wanted to achieve so badly for so long. The kindness of this world is what the scholarship means to me, because not only myself, but someone else believes in my aspirations enough to support them to the extent of this generous scholarship.
We wish George many more success along the way as he continues his schooling and pursues his dream towards engineering. Dreams really do come true for those who are dedicated to the process.